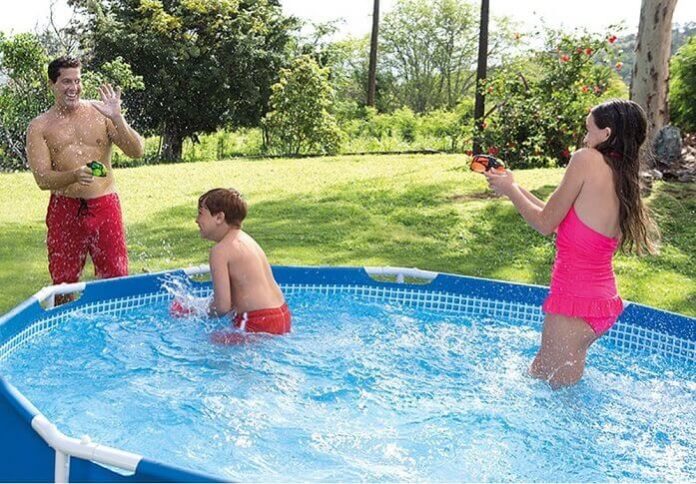 You must agree that summers can be very hot at times. Moreover, acquiring a pool in your home backyard is an expensive dream that not everyone can achieve. The challenging task of digging holes and creating a pool in your backyard can burn a hole your pocket.
Well, it turns out that you can save the burden and costs of constructing a pool in your home premise by choosing an affordable and innovative above ground pool.
One of the most popular models is the Intex 12×30 Metal Frame Pool Set that will definitely let you and your kids endure the hot summers with relief.
This review will guide you through its quality aspects and features so that you can be sure whether it suits your needs before you buy it.
Let's get started.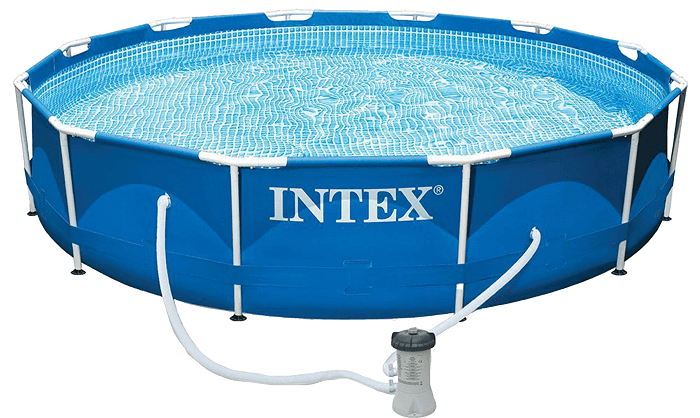 User-friendly installation process.
Convenient weight to transport it when not needed.
Ideal for young kids and nuclear families.
Circuit breaker to keep water away from electric current.
Sturdy frame made of metal that withstands force to extreme levels.
Durable liner with convenient inlet and outlet ports.
Ergonomic size for enjoying a spacious bathing time with family.
Can be heated using a pool heater quickly.
Comes with the Intex Krystal Clear filter pump for keeping pool clean.
Drainage plug compatible with standard garden hose to drain water quickly.
Not suitable for installation on loose and soft surface, which can cause uneven displacement of water.
The given Intex Krystal Clear filter pump is small and inefficient for such a big pool.
The cartridge of the Krystal Clear filter pump frequently gets dirty.
Pump not fit for cleaning the debris floating over the water surface.
Exposure to sunlight and rainfall can lead to algae formation.
Does not include a pool ladder.
Intex 12x30 Metal Frame Pool Review Facts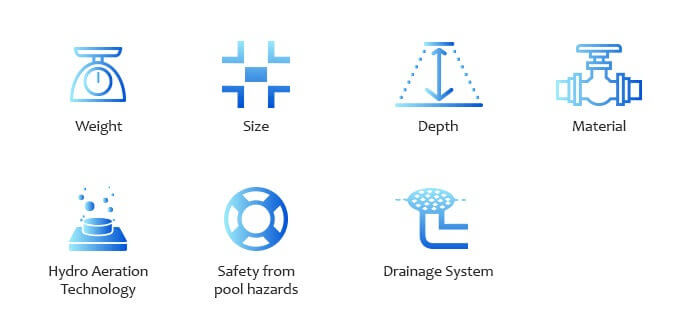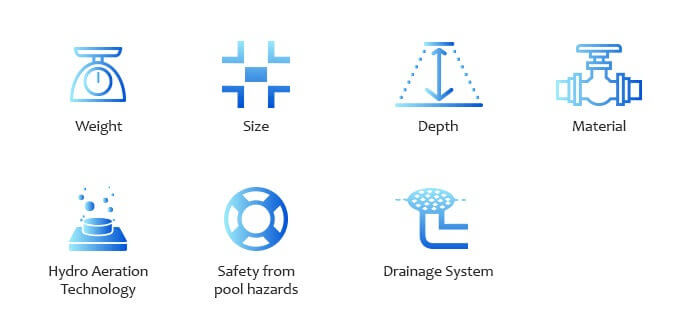 Intex 28211EH (12×30) lets you set it up in your home yard without the need of more than 2 to 3 people.
With a weight of 55.2 lbs, it provides you with a decent amount of force to grip the ground where you install it.
This also ensures that the pool does not slip when there is too much splashing and movement inside it.
Its 12-feet long diameter gives you the feeling of a convention pool that alternatively would have cost you hundreds of dollars more.
With a water storing capacity of up to 1,718 gallons (at 90%), there is enough room for your small family (or 4-7 people at most) to enjoy in the Intex above ground pool.
This pool has been designed keeping in mind the safety of your young family members. With a depth of 30 inches, the water level is convenient for kids to enjoy in it without the need of your consistent monitoring.
Small kids can enjoy floating in it using a floater without worrying about pool hazards.
Intex has designed this pool for its customers using highly sturdy sidewalls made of PVC. There is also a waterproof coating on the sidewalls so that it offers long-lasting durability.
This ensures that the pool stays upright and prevents tatters and tears for you to worry about, whatsoever.
Considering its hygienic features, the 28211EH accompanies a Krystal Clear filter cartridge pump that ensures clear and safe water for your family's sanitation.
This cartridge pump filter sieves 530 gallons per hour at the investment of 110 to 120v power. To offer you quality assurance, the pump is provided with a warranty for one year.
In addition, the pool also encompasses a dual-outlet system that delivers incredible and continuous suction power for keeping the water cleaner for your safety.
Safety from Pool Hazards:
Intex has also provided a circuit interrupter system for ground faults with this pool. This prevents any electrical current from spreading in the pool water, thus maintaining high-end safety for you and your loved ones.
Flexible Drainage System:
The Intex 28211EH also accompanies a drain plug that you can conveniently connect with a conventional garden hose. It lets you drain the water from the above ground pool away from the pool area without you worrying about spilling or draining the water near the unit.
The Intex 12×30 Metal Frame Pool Set is undoubtedly a great commodity to clear that summer cringe in you and your family.
While it packs in suitable features to keep it hygienic and hazard-proof, some additional tools will provide you with more safety and a carefree demeanor.
Some of recommended add-ons for your Intex 12' x 30" above ground pool set are: a skimmer set, chlorine tabs (with fast dissolving action), a floating chlorine dispenser, a solar cover, a pool water testing kit, and a garden hose (if you do not have one).
You can find many filter pumps with cartridge that have much better and faster cleaning action features for better safety. So, if you can invest a little more in that, then this pool is worth it.
Summers can be quite irritating, unless you acquire the Intex 28211EH cost-effective above ground pool, which will save you the trouble and money of constructing a conventional one.