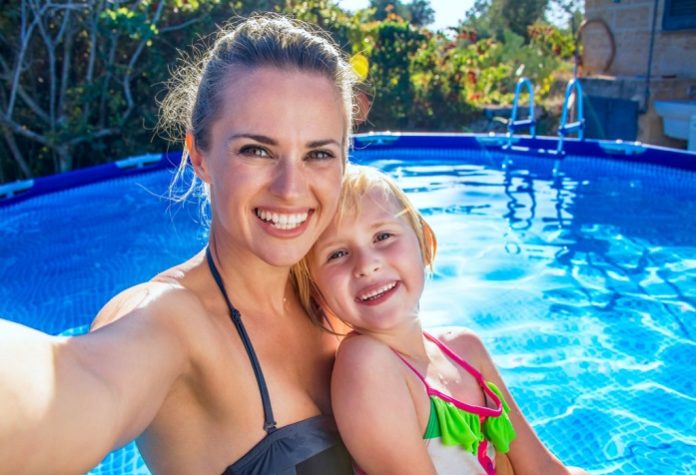 Hot summers are unbearable in the tropical regions. The scorching sunrays may suck out one's energy.
That is where amenities like swimming pools come in to relieve you of the hot environment. You may agree that all individuals cannot afford a full-sized in-ground pool.
The construction, space, and maintenance charges may be excruciating for many.
This is where an aboveground pool relieves you of the troubles faced in other pool types. This ergonomic amenity lets you install the unit quickly and safely in your backyard. Being above the ground enables you to avoid the digging part too.
Since so many choices are available in the market at competitive prices, it might put you in a dilemma to choose the perfect aboveground pool suitable for your needs.
Therefore, here is a list of a few smart tips for buying and owning an aboveground pool.
To look for the suitable aboveground for yourself and not be tricked at high prices, it is essential to keep a check on what is the best time to buy.
Traditionally, it is the summer or the early fall which is considered the best time to invest in a pool.
However, it is not completely necessary this way. You must keep an eye on the prices going up and down and buy it at the desirable price, which suits you.
Do not make a hasty decision
Before actually investing in an aboveground pool, you must ask yourself if you need it and why do you need it. This will help you to prevent from wasting money.
Your decision should not be impulsive at any cost. Think of it properly because let it be packed all throughout the year in the house would do no good.
Research well on the designs, ideas, and shapes the above-pool has to offer
Before spending money, you must complete your homework. Researching is a very logical way that can help you satisfy your needs in the best possible way.
You can use magazines or websites online as a medium. You can decide on the design you like, its shape and its comfort. The form is dependent on the taste of the people and will not have any impact on your enjoyment.
Aboveground pools have always been less expensive than the in-ground ones. Also, they have been easier to install. Being portable is one of the most charming features of the aboveground pools.
You can quickly take them with you to your next home, in case you intend to shift. These features can be your inspiration. However, it is about suiting to your needs, hence, make a well-informed decision.
Know about the companies and manufacturers
Knowing about the companies who have been in the business for quite some time and vowed to provide you with the best quality will be advantageous to you.
Henceforth, you make an effort to know about the major brands and the manufacturers who are good at providing you the suitable above-ground pool. It is a good idea to create a handy list for it.
Be sure of the material you are purchasing
Taking care of the stuff being purchased is necessary and helpful advice. No one would want their above-ground pool to leak soon after purchasing.
Buying new parts every season will rob you of the pleasure the pool has to offer along with increasing the maintenance costs. Hence, always check for the structure and the material of the pool before buying it.
You cannot afford to forget that your aboveground pool is going to ask for maintenance too. Therefore, it is essential to figure out the places where the needed pool supplies would be available. It would advisable to form a list for this as well, to make the best choice.
Learn to use a pool test kit
It is advisable to test the quality of water and its levels with the help of the pool test kit. However, there is no need to panic if you do not know how to use this kit.
Just follow the directions to get the best results. You can also find step-to-step guides available online on various websites that will help you with the same.
Form ideas for pool landscaping
Before impulsively buying the above-ground pool you must design the landscape around your pool. The backdrop can be plants, shade or you can make it fancy too, depending on your choice.
All of this does have an ability to make a difference. If the land is grassy, then you must make sure, if it is capable of holding the dampness, which is usually caused by the installation of the pool.
Decide on the installation of the pool
In case you are a person who has no idea about how to install pools, then it will be better for you to contact pool advisors, which will do the work for you.
On the other hand, if you plan to set up the pool on your own, then you must take care of not causing any damage to the pool. Doing it in the right way is crucial.
Therefore, understanding the mechanism of the pool has become a significant task, for which you have to do the needful.
Consider the safety aspect
It becomes vital in case you have kids in the house. Although above-ground pools are safe usually, you must never take a chance otherwise.
You should opt for a pool, which is children-friendly. Do not choose a pool with any sharp objects or components. However, these modifications can be quickly done.
Hence, before buying an above-ground pool, you must consider all of these points. Remember that you are purchasing a premium unit for your leisure, so choosing the right one as per your needs is essential.
Besides, you may need to buy additional units for keeping the pool clean for increasing its longevity.