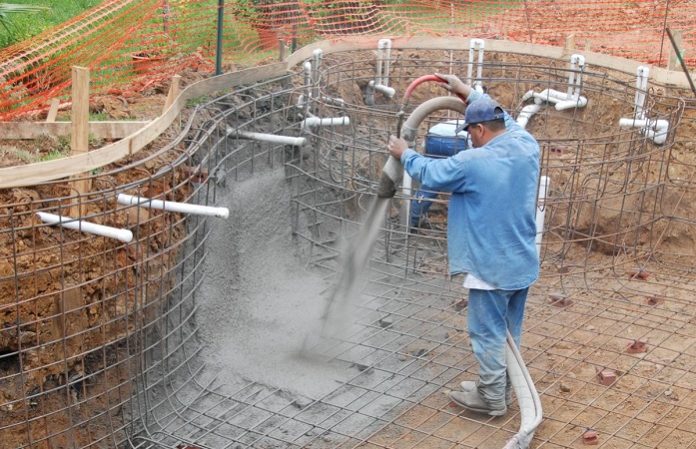 Many people believe that getting a spa or swimming pool in their homes is going to improve their standard of living.
Moreover, they perceive that they can show off their luxurious amenities and flaunt their status in the society. That is not the case for a swimming pool.
You have to plan, build, and maintain a repository for as long as it is there while you are using it.
Swimming pools have become more common nowadays because there are many types of pools available nowadays. However, the one, which will suit your needs and expenses, is not easy to decide. That is where this guide comes in handy to list the right questions for you.
Through this guide, you should be able to understand the answers to most questions related to getting a pool in your residential area.
Undoubtedly, your primary purpose in acquiring a swimming pool is enjoying with your family in the summers.
Do you want it for practicing swimming laps? Or are you interested in getting one for therapeutic needs? Even if your purpose is to flaunt it in front of your neighbors, then be clear about it.
But, this decision should not be solely your own. Do take opinions and suggestions from the entire family to be clear about this luxurious expense.
What type of swimming pool do you need?
You can find so many types of swimming pools out there, and you probably have not even heard about half of them. Pools come in different sizes and shapes that embellish your residence to the fullest.
So, you have to decide about it by learning about the area around you. You may have to research online, in books, etc. Also, you may like to add a hot tub, a spa cabin, or Jacuzzi in your pool.
Gather enough information about all such amenities and proceed accordingly to purchase your swimming pool.
What is your expected budget?
You need to be well aware of your pool budget. Understand that the water body you are going to purchase should not disturb your financial stability.
If you are going to finance it, then make sure you do not waste your expenses on some other purchase. Pools can be expensive if you are going to get a lavish one.
Are you planning to maintain it on your own?
Expect maintenance charges with your purchased in-ground or above-ground swimming pool.
Pool maintenance tools such as vacuum pumps, bromine, chlorine, pool heaters, pool test kits, etc. are the necessities that will ensure longevity and hygiene of these water bodies.
Moreover, if you are planning on getting a pool, then understand that maintaining it on your own is going to cost you time and money both.
Hiring a pool-maintenance service provider can save expenses as they usually bring their equipment to clean and maintain pools.
When are you planning on purchasing it?
Your purchasing time should also be feasible. If you have an upcoming event for which you want a pool, then make sure that you have it started at least six months in advance.
Your time needs to be realistic so that you can get it completed without ruining your schedule or event.
You may have to communicate with the pool contractors to understand how much time they are going to need for achieving it.
What is your desired location for the pool?
Is your landscape open, flat, and large? Or is it narrow and sloped? Do you want the pool to be visible from the inside of your house?
The space available with you will affect the size and type of pool you are looking for installation.
For instance, an area that has a slope will require a semi-in-ground swimming pool, which is a budgeted option considering in groundwater bodies.
If you have a flat surface, then you can even adjust with an aboveground pool in your yard.
Which pool material should you go for?
Your choice of pool material is also going to affect the overall expenses incurred for the amenity. Here are a few materials that in-ground pools require:
Concrete: This material is preferred for large-sized pools. Concrete is usually used for creating expensive pools, as it incurs high labor expenses. Pools made out of this material can cost up to $100,000.
Vinyl: This material is so flexible that it can be constructed in any size and shape. This one is perhaps the easiest material to install. Even the costs for this one are lower compared to others.
Fiberglass: This one looks quite elegant, but it is brittle compared to others. You may need to ensure that its size is a maximum of 16 feet in width to provide that it does not break due to extreme tension.
Would you like any unique features for the pool?
You may like additional features with your swimming pool, such as a waterfall, a slide, or a diving board. You and your family might love them, but these will cost you extra.
Expect an additional 5 to 10 grand of expenses as you move up towards the installation of high-end features like a waterfall or hot tub. On the other hand, a diving board will cost you a few hundred bucks.
So, you need to set a priority level for the various components you need for your pool. That way, you can cut down your costs. Also, try to get such add-ons while the installation of the pool is going on. If you get them later, then it may be expensive.
Do you need plants around your swimming pool?
An excellent landscape around your pool area looks fabulous. However, the expenses for plants will vary as per the variety of flora you are choosing for the place.
Trees and shrubs will tend to be costlier compared to bedding plants. But, you will not have to replace the former ones so that it can be a prudent choice.
You should also note that adding plants and trees will also welcome the shedding of leaves, which may further increase your maintenance costs for the pool.
Do you need any permits for the pool?
You may require individual permits for the installation of a particular type of pool. For instance, an in-ground pool will require a permanent space for the construction of a pool, so it will involve getting permits.
Besides, there will be a need to inspect the area for sewer or power lines underground, which may hinder your project otherwise. Alternatively, you can choose an aboveground pool that may not require any permission for the construction.
Do you require a fence for the pool area?
Accidental hazards in the pool can occur, so it is essential that you install preventive measures to keep it safe for children swimming in it.
You can use a fence around the pool which will help keep it safer for your family. Fence costs a few dollars per foot, which you can inquire from a potential fence provider store.
Is the pool going to affect the value of your property?
It would be great if a swimming pool increases the value of your property. If you live in warmer regions, such as Arizona or Florida, then a swimming pool will increase the cost of a property.
However, places with colder climates may decrease the value of your property if you have a pool installed in your area.
So, before you get yourself a swimming pool, then you should have a clear vision about such questions as mentioned above.
If you want to avoid additional costs, then it is advisable to try for an aboveground pool, which will offer you flexibility and easy installation. You can, however, choose the additional components and add-ons that you would like with your pool anytime.